A Feral Chorus
By Matthew J. White
"A genuinely funny book, cleverly inventive and winsomely eccentric, but also a psychologically intelligent one that furnishes a serious reflection on the meaning of ambition . . . A thoroughly enjoyable tale, both entertaining and provocative."—Kirkus Reviews
"I loved A Feral Chorus. It took me back to my favorite books from the 70s and 80s, before MFAs watered down the world of literature. Like Barry Hannah meets Charles Portis. Fun as hell."—Mike Sacks, Stinker Lets Loose, Poking a Dead Frog, Randy: A Memoir*
Newsletter
Sign up for news and updates
A Feral Chorus
By Matthew J. White
A failed career. A disillusioned wife. A suspect engine. Serious headaches, in no particular order. But life is about to go from bad to worse for Guy Hastings. Drafted to sort out his dead lawyer uncle's affairs, he soon becomes embroiled in a web of shady clients, stolen money, and personal turmoil.Guy sets off on a quixotic quest to recover his uncle's money. Stranded in the Florida panhandle, he teams up with Percy Templeton, an eccentric British winemaker on his own misguided odyssey. The pair head for New Orleans in the Englishman's wine truck, enduring cultural confusions, unplanned detours, and a night at the Sunbird Inn (the one by the "Garden of Eden," down the road from the prison).A reckoning awaits Guy in the Big Easy. Will he summon the courage to confront the truth? Or will he continue living a lie, in more ways than one?Overflowing with outrageous exploits and unforgettable characters, A Feral Chorus is both a riotous road trip through the American South and a hilarious account of one man's frantic attempt to turn it all around.
Praise for A Feral Chorus
"A genuinely funny book, cleverly inventive and winsomely eccentric, but also a psychologically intelligent one that furnishes a serious reflection on the meaning of ambition . . . A thoroughly enjoyable tale, both entertaining and provocative."—Kirkus Reviews"I loved A Feral Chorus. It took me back to my favorite books from the 70s and 80s, before MFAs watered down the world of literature. Like Barry Hannah meets Charles Portis. Fun as hell."—Mike Sacks, author of Stinker Lets Loose, Poking a Dead Frog, and Randy: A Memoir"An expansive, visionary example of the comic adventure tradition. A Feral Chorus embraces humor as an art form. An absolute riot of a read. Highly recommended. ★★★★★"—Readers' Favorite"A rollicking, imaginative, energetic novel . . . A Feral Chorus sparkles with witty observations about American life."—Foreword Reviews"An infectiously amusing romp packed with hijinks and laugh-out-loud comedy . . . A precise balance of humor and pathos. White pitches things perfectly."—IndieReader"A Feral Chorus is a wild ride with exciting characters and plenty of laughs."—Independent Book Review"A clever and entertaining mix of comedy, social commentary, and road-trip misadventures. White uses deft combinations of small details, realistic dialogue, and internal monologue to add depth to the wide-ranging tale."—Lone Star Literary Reviews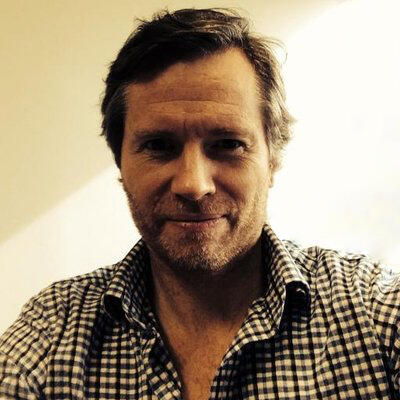 Matthew J. White was born in England and lived there until he was rather abruptly transported to Southeast Texas at the age of eleven. After a childhood rife with cultural confusions and painful sunburns, he moved to Houston, where he practiced law until moving back to the UK in 2017. He likes to race cars and drink wine but generally not at the same time. A Feral Chorus is his first novel.